Hey guys and welcome back to another installment of KPop CloseUp! Wow, don't I sound like I'm on a talk-show? Anyway, this time I will be talking about the other groups and artists that I like! This list is kind of ever-expanding, and I don't want this post to be suuuper long, so I won't be saying nearly as much as I did about SHINee, just a short mention of each one, and maybe some info on my bias :D
G-Dragon
I discovered my love for G-Dragon around the same time that I started adoring SHINee, and I found a completely new side of myself at the same time, too - the side that actually really enjoys Korean Rap. Huh. Well there you go. Anyway, G-Dragon is actually a member of a five member boy band called Big Bang, along with some other rather famous individual artists (other artists are: T.O.P., Taeyang, Seungri, and Daesung). Big Bang is HUGE - just so very popular. But we're talking about G-Dragon. He is known for his sense of style, and his rather weird taste in fashion and such. He is also extremely driven and works super duper hard. One of my favourite songs of his is Crooked, find it below.
BTS - Bangtan Boys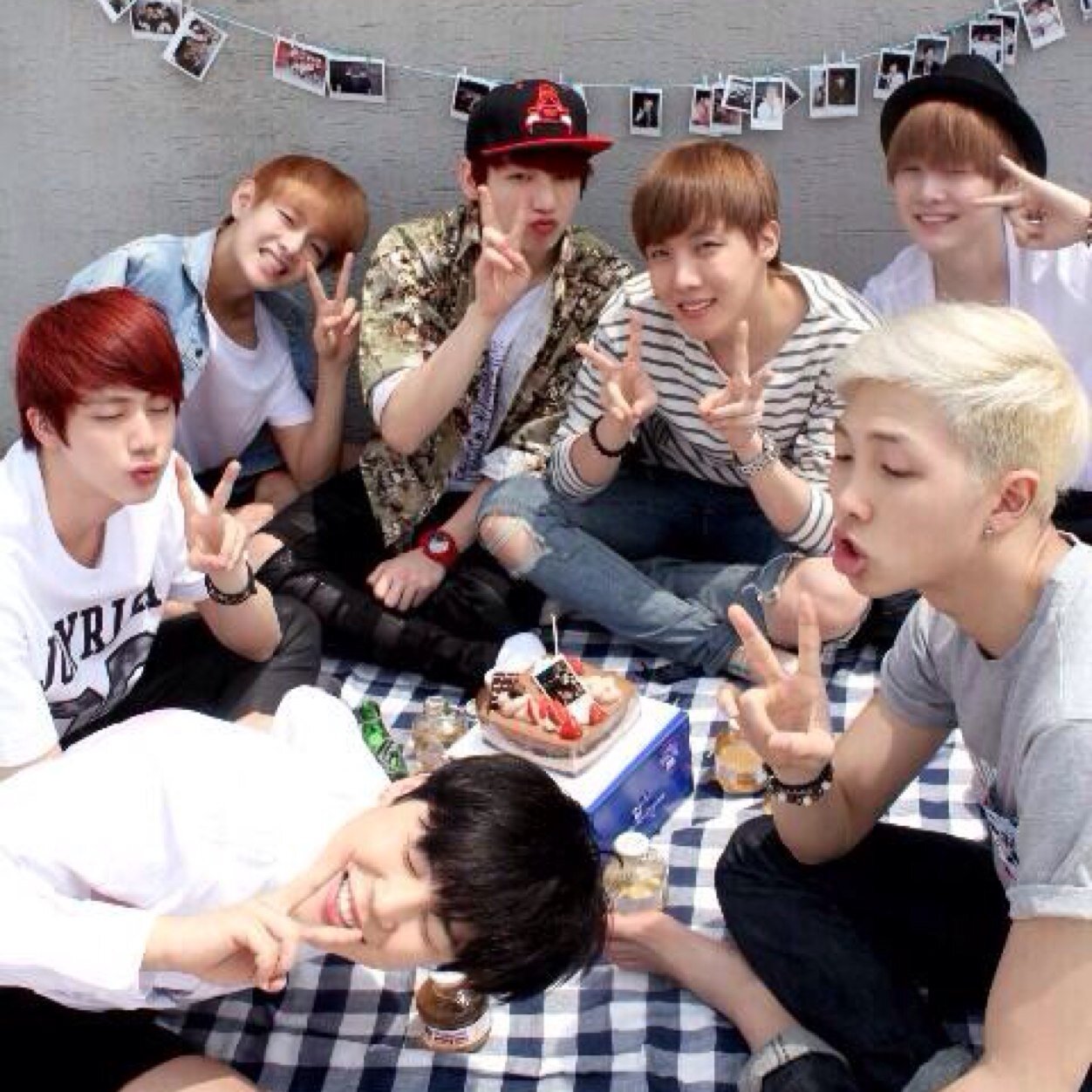 BTS actually stands for Bangtan Sonyeondan, which translates to 'Bulletproof Boy Scouts', or so Wikipedia tells me (I can't speak/read Korean. Yet.) To be perfectly honest, much like G-Dragon, I didn't like these guys to start with. I thought they were just always trying hard to be 'badass' and show that all the time. But these guys are actually absolutely adorable and extremely talented. My biases (there are two) in this group are - Rap Monster (shown above on the right in the foreground) and J-Hope (back, second from right). The other members of the group are as follows: Suga, Jimin, Jin, Jungkook, and V. These guys have some awesome dance routines and some stand-out rapping talent (particularly Rap Monster, who is the leader of the group, J-Hope, and Suga), but they are also known for their goofing around and impressions of other groups. They even have a YouTube channel called BANGTAN TV that shows them goofing around and doing random things. This group is quite new, having only debuted last year in June. Below is one of my favourite dance routines/songs of theirs: Boy in Luv (this video is a dance practice version of theirs).
Other favourites...
f(x)
Gasp! A girl group! I know I know... I don't show much love to the ladies. I do have a soft spot for f(x), though, and I also have been known to sing along and adore another girl group, Girls Generation or SNSD, fairly often. But f(x) won out here because they have Amber (fair right) and she is awesome.
Akdong Musician/AKMU
These two are possibly the cutest thing ever. Just. Oh my. These two are actually siblings who won the second season of K-pop Star, which is kind of like Australian Idol or similar, I'm told. They both have lovely voices, and are quite quirky, and there is so much to love here. They only debuted under YG Entertainment this year and already they are one of my favourite groups.
And to avoid making this blog any longer, I will leave it there! I do have other groups that I like and keep an eye on, but not really as closely as the ones above (and, of course, SHINee). I hope to return next week to look a bit more closely at a KPop idols life and schedule! I hope you'll join me :)