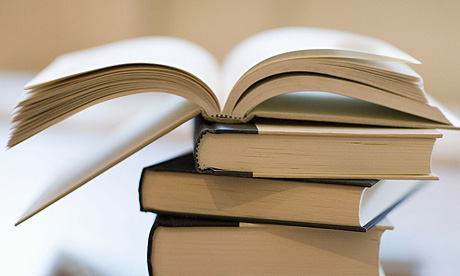 I decided towards the end of 2013 that I'd like to have a reading challenge for myself for 2014. Originally, it was going to be to read a certain book each month - resulting in twelve mini-challenges. But I am thinking about being involved in the Aurealis Awards again this year, and so I wanted to keep most of the latter half of the year free for that.
So what I did instead was ask my family, my boyfriend, and my best friend what they'd recommend for me to read. And then I added in two books of my own - one to read for Japan, and one to read for my birthday. And that resulted in the below list...
January - Going Postal by Terry Pratchett (recommended by my brother)
February - Tales of Unfamiliar Japan by Lafcadio Hearn (for Japan)
March - The Signature of All Things by Elizabeth Gilbert (for my birthday)
April - The World According to Garp by John Irving (my dad's recommendation)
May - The Chronicles of Narnia by C.S. Lewis (Xin's recommendation)
June - Sabriel by Garth Nix (a re-read that my best friend recommended, and I'm thinking about reading the others, too, if I can!)
July - A Christmas Carol by Charles Dickens (my mum's recommendation, and is good for Christmas in July!)
I will try and write a review or at least a post on my thoughts on the book in question after each month.
As you can probably tell, I will have to fit in my brother's book pretty quickly, but that's okay. I'm very nearly finished with Aurealis stuff and I have a feeling I will be able to get through Going Postal pretty quickly :)
What about you? Do you have any reading challenges for yourself this year?